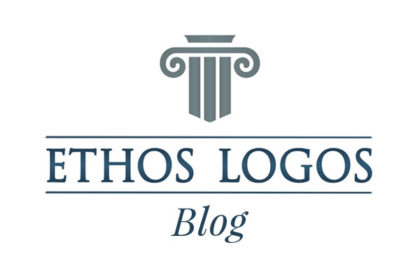 These Entrepreneurs Are Tapping Into The $22 Billion After-School Program Market
It probably did not surprise too many people that Christina Walker, whose mother founded a school, is an education entrepreneur.
"Throughout school, people kept asking me whether I was going to be a teacher," Walker said. "And although I brushed it aside at the time, I did minor in education at Stanford and after graduation, sure enough, I went into the classroom," she said.
After a run teaching in Connecticut, Walker reconnected with Casandra Stewart, a former Stanford classmate and her eventual cofounder, who was just leaving a stint in venture capital. It was 2015. Together, they had an idea. They knew parents were looking for out-of-school learning and enrichment activities for their kids. And they knew that teachers were looking for extra income. Connecting them seemed like a natural idea.
"It kind of worked," Walker said. "But we were struggling to scale."
But when they first partnered with an elementary school, it hit them. "We saw these parents and PTA groups taking on this enormous responsibility of finding and coordinating these after school activities," Walker said. "They were bringing them in, programs like karate and coding, and marketing them to parents and we saw the demand and the pressure mounting with scheduling, record keeping, safety. Parents wanted it, but it was a nightmare to manage."
Seeing the pain points, Walker and Stewart pivoted from running their own after school classes to building the platform to manage them and relaunched their service, Homeroom, one year ago. It was a simple idea – help parent groups find, manage and book after school activities and help parents find them, pay for them and keep track of them.
"We started the new version with just nine schools, giving the software away," Walker said. "Forty-five days later the parents at those schools had spent $500,000 on the activities," she said. "People just didn't realize what was going on."
The demand, Walker says, is enormous – a $22 billion market. "It's actually bigger than that because that doesn't count kids on wait lists," she said. "One class we had, jump rope, sold out 32 spots in 27 seconds," she said. "It's stunning."
And that demand is fueling rapid expansion. A year after starting with nine schools, Homeroom is now in some 60, across 25 districts in seven states – Washington, California, Colorado, Texas, Virginia, Illinois and New Jersey. Their largest program, in Seattle, offers 53 after school classes a week. Parents at one school spent $121,000 on just ten weeks-worth of classes. "We expect to process 10,000 enrollments in the next six weeks," Walker said. "That's four times what we processed last August," she said.
The convenience for parents and school groups was the first benefit – eliminating the need to repeatedly enter things like birthdays and allergies, for example. But secondary benefits are materializing too. With Homeroom, activity providers can quickly expand their reach and activity organizers can comparison shop, improving quality and reducing costs.
"When an origami class starts at one school, the vendor has to turn around and find other schools – then ask about the legal requirements, rental fees, insurance requirements, which can vary," Walker said. "It was a real barrier to entry, and it kept some of the best classes, the best experiences from spreading." Homeroom, she says, has all that information for all their partner schools, making the classes nearly instantly available, greatly expanding the education experience marketplace.
But origami? Yes. By making the offerings easy to find and classes more accessible, schools using Homeroom are offering classes from origami and jump rope to clay making and Harry Potter studies.
"From a teacher perspective," Walker said, "what's so great is that these classes in sports, art, technology are fast and easy. A child has the opportunity to try a new thing just once a week for a few weeks after school."
From a business perspective, the model seems clear – raise funds and expand. Homeroom recently closed a seed round of $3.5 million and, Walker says, will continue making the software and app free for schools. "We'll unlock a nice revenue stream in the fall," she says.
With a market that big and demand so high, a revenue stream may not be too difficult to find. In fact, it may feel like an ocean. And that probably puts Walker exactly where people thought she'd be but not in a classroom but in tens of thousands of them, all at once.